Whether you have plans this summer for a cross country trip, lazy days on the beach, or a a visit to a distant relative- these 5 films will take you on various cinematic vacations, through summer flings, European sojourns, and road trips gone haywire. Spend your summer break with a couple of these, and even if you're stuck at home with nowhere to go, you'd still have traveled all over the world.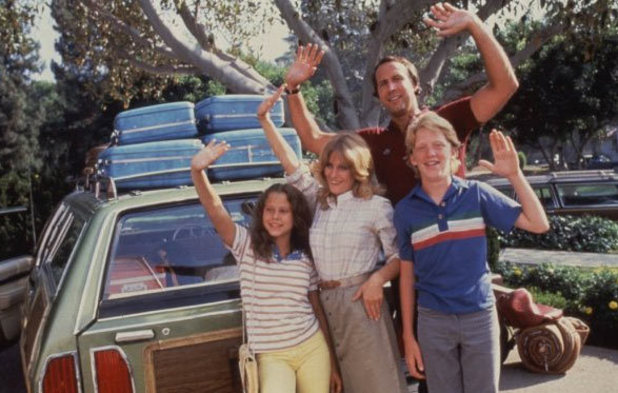 National Lampoon's Vacation (1983) Chevy Chase, Beverly D'Angelo. Dir. Harold Ramis. This year marks the 30th anniversary of the first and best Griswold family vacation, as Clark W. Griswold takes his wife and kids on a road trip from Chicago to California's "Wally World" theme park. Disaster ensues, but Chase's sheepish silliness holds it all together and makes his final freakout all the funnier. Randy Quaid and John Candy are scene stealers in support.
Summertime (1955) Katharine Hepburn, Rossano Brazzi. Dir. David Lean. The first entry in the "single woman goes on vacation and finds herself in a foreign country" genre (think Under the Tuscan Sun or Eat, Pray, Love). Kate is a middle aged, lonely spinster who goes on a picaresque journey to Venice, shops, sight sees, and falls in love with Italian dreamboat Rossano Brazzi. A gooey romance, and Italy has never looked so ravishing (what can you expect from Lean, after all?) Chick flick? Definitely. But in the very best of ways.
Jaws (1975) Roy Scheider, Richard Dreyfus. Dir. Steven Spielberg. Spielberg's breakthrough may still be his best movie, utterly devoid of sentiment and filled with heartpounding suspense. Martin Brody is the new police chief of a summer resort town, and it's no sooner than summer begins when tourists start getting terrorized by a man eating Great White. Thrilling, exciting and may put you off swimming for a while, but most definitely worth it.
Dirty Dancing (1987) Patrick Swayze, Jennifer Grey. Dir. Emile Ardolino. It's the summer of '63, and teenage Baby is vacationing with her family in the Catskills. Wouldn't you know it, the dance instructors just happen to include sexy shaker Johnny who has a thing or two to teach Baby about how to move…in all kinds of ways. A huge hit in '87, and still one of my all time guilty pleasures.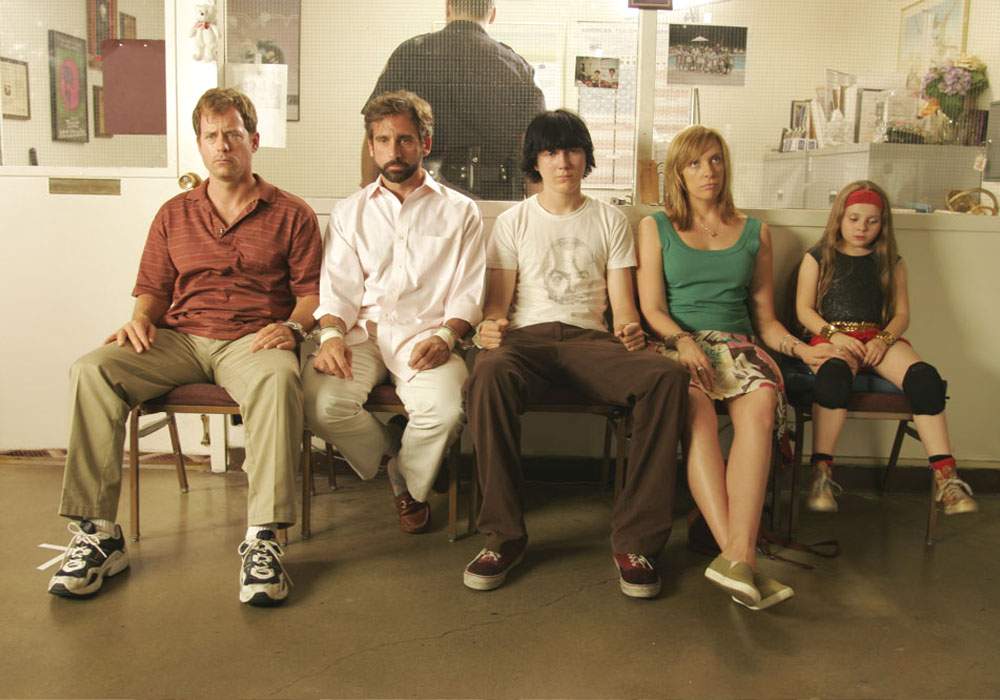 Little Miss Sunshine (2006) Greg Kinnear, Steve Carell. Time for another quirky road trip! Dysfunctional family including neurotic dad, shrill wife, suicidal gay brother-in-law, brooding teenage son, smack snorting grandpa and 6 year old wannabe pageant contestant haul into a broken down van en route to the annual Little Miss Sunshine contest. Sweet and funny with elements of black humor, the chemistry among the cast is tops, and the ending is heartwarming.